How do you get a residence card?
Photo requirements for the residence card
The police will take a new photo of you for the card. Please see our information about the photo requirements
Have you not

received your residence card?
If you have not received your residence card by post or if you have any questions about residence cards, you must contact the local police office where you applied for a residence card. (external website)
What can you use the residence card for?
The residence card proves that you have been granted a residence permit in Norway.
You must present the card in the event of an inspection. If you do not have it with you, you may be asked to retrieve it.
Unless otherwise stated on the card, it also proves that you are entitled to travel freely in the Schengen area for up to 90 days during a period of 180 days. You should therefore bring the card with you when you travel abroad. You must always bring your passport as well.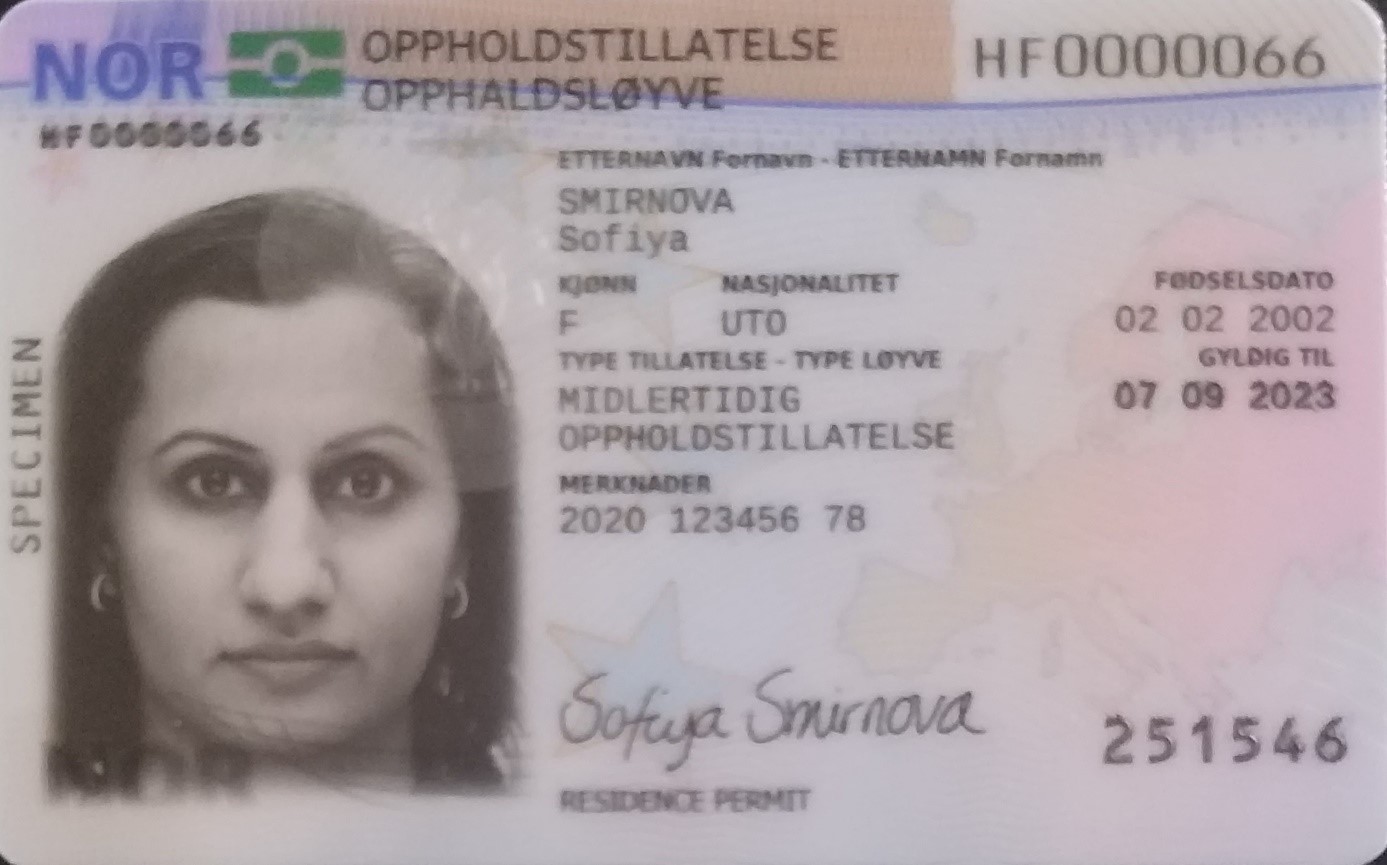 Among other things, the card contains your photo, signature and fingerprints.